In the course of a busy workday, it can be difficult to add another task to the list, but bathroom maintenance in commercial spaces is crucial for employee work satisfaction and your clients' impression of your business. MCA Group specializes in maintaining the cleanliness of all of your spaces, freeing up your valuable time while increasing your quality of life in the workplace.
Washroom/Restroom Cleaning Company in Toronto
The restroom is one of the most important parts of a commercial space, and its constant use by employees and visitors alike makes it the most susceptible to messiness and generally unhygienic conditions. MCA Group is one of the most trusted and recommended companies in Toronto for providing restroom cleaning services for a competitive price.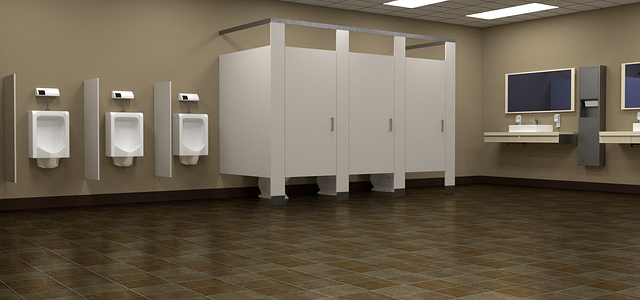 ---
Restroom Cleaning Services in the GTA & York Region – We Clean Offices, Restaurants, Banks, Hotels, Commercial and Industrial Businesses.
---
Features and Benefits of Restroom Cleaning Services
Daily Maintenance: Whatever your line of business, your restrooms ideally require daily maintenance to ensure their cleanliness. MCA Group offers exactly that, daily cleaning services at a cost-effective rate that allow you and your employees to focus on your more important daily tasks.
All Surfaces Covered: Our chemical cleaning agents are specifically intended for the tough job of thorough restroom cleaning. Our team will surpass your expectations time and time again, leaving you with a shining example of cleanliness on every surface.
Removes Dirt and Bacteria: Dirty bathrooms run the severe risk of bacteria growth, odor buildup, and adverse health effects on employees and visitors. Our processes never cut corners, instead we clean deep into every corner and crevice; our trained staff bring a practical and efficient eye to the process.
High-Pressure Cleaning: There are problems that a brush can't solve, that a mop cannot reach. A high-pressure water clean offers a clean that other tools may never achieve.
No Need For Your Own Tools: When you hire MCA Group you do not have to buy and store your own dry and wet vacuums, stock out scrubbers, pressure washers, janitor carts, and grout cleaning machines; we do our job so that you can properly focus on yours.
You can rely on MCA Group whenever you need our services, and we always bring a quality of work with us that will surpass your expectations and set the bar for cleanliness in your commercial space.
Process of Our Restroom Cleaning Services

Step 1: Our professional staff come to your location according to the schedule that we designed together; before, during or after-hours.
Step 2: The floor, sinks, toilets, and urinals will be chemically agitated and treated to remove dirt build-up and to kill growing bacteria, which will be followed by a thorough fresh-water rinse.
Step 3: The water (which now contains both the waste and the chemical cleaning agents) will be vacuumed up and removed.
Step 4: All other fixtures will be cleaned and towel dried to bring your restroom to perfect working order.
Following this simple formula, our team will clean your restrooms thoroughly and consistently, bringing the cleanliness standard in this crucial space beyond your expectations. Our services are cost-effective and competitive, and our agreements are flexible and negotiable. You can count on our services, with the reviews of countless satisfied customers in the GTAs by our side.
We service commercial, industrial and institutional spaces across Toronto, Vaughan, Richmond Hill, Thornhill, Markham, North York, Scarborough, Etobicoke, Milton, Newmarket, Mississauga, Oakville, Brampton, all over the GTA and Southern Ontario. Contact us today for a free consultation on your restroom cleaning needs.